A lot of people struggle with the acronyms that seem to be used so frequently in Rotary.
Hopefully the following will help explain some of them.
TRF - The Rotary Foundation, this is Rotary's "charity arm".
The Rotary Foundation oversees all donations given to it by Rotarians, Clubs, private individuals and corporations. The Rotary Foundation is controlled by appointed Trustees. Past Presidents of RI are usually the Chair, that happens five years after they were President of RI. The Rotary Foundation invests funds from Districts for three years after those three years 50% of those funds become available for Districts from where they came from originally. Those funds are DDF - District Designated Funds, each club has the ability to access those funds for local projects. They can apply for those funds through the District Chair of District Designated Funds.
Global Grants are also funded by the Rotary Foundation and Clubs and Districts can apply for those funds through the District Chair for Global Grants. These funds are usually applied to grants of $20,000 or more.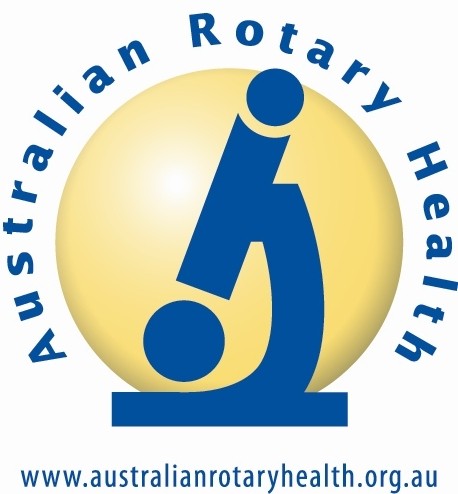 Australian Rotary Health is not a part of The Rotary Foundation. Australian Rotary Health's primary purpose is to raise funds for medical research. Those researchers have to be Australian researchers and the research undertaken in Australia. Since the year 2000 Australian Rotary Health's main focus has been on mental health research. Australian Rotary Health is controlled by a Board. The Chief Executive Officer is Joy Gillette who has been at Australian Rotary Health since its inception. Researchers can apply for funding for their research each year. A Research Committee consisting of eminent researchers (not necessary for them to be Rotarians) review all the applicants for research grants and allocate the funds. There can be upwards of 200 plus applicants for research each year. Australian Rotary Health was the first organisation to conduct Community Mental Health Awareness Forums, holding over 600 across Australia.
They provide scholarships for indigenous nurses and other health professionals. Nursing scholarships and rural Doctors scholarships are also available.